Robin Grant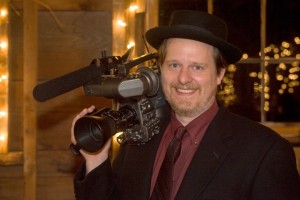 Robin made his first movie at age 13 on his grandpa's wind-up 8MM film camera.
Since then he's worked his whole life in the entertainment arena, from camera and lighting to editing and DVD authoring, video and audio engineering for live video productions, theatrical lighting and projections for live stage shows.
Robin brings enthusiasm and 30 years experience to each individual project.
"My whole focus is on the client's net experience.  I am there to both create their vision and guide them through what's possible within their budget."