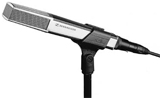 Webweaver Media can provide full audio production services for your every need.
Audio recordings for your multimedia website.
Set up and engineer recording events.
Record voice overs for other media sources.
Stephanie Fraser produces a two-hour public affairs program for broadcast on radio. The show entitled, Personal and Political, has been broadcast live weekly since 2005. The guests have included John Dean, former White House counsel, among many other esteemed and interesting guests.
She is developing an internet based project currently to syndicate her show and develop new frameworks for content on a wide variety of subjects: from women's issues to science and technology.
We work with sound studios in Vermont and can provide any number of options for your audio needs.